Quarter Scale De Havilland Vampire
Page 2
(1) Previous Page Next Page (3)

The formers are assembled over a supporting crutch structure
which is removed once the fuselage is complete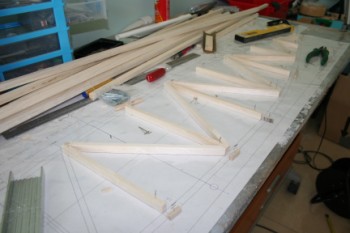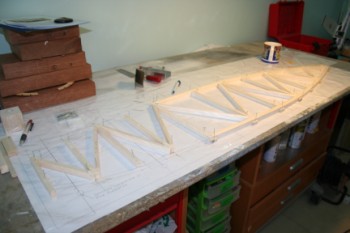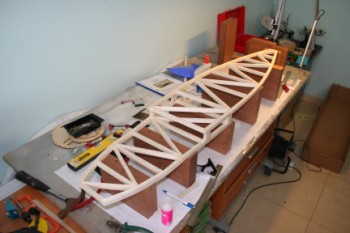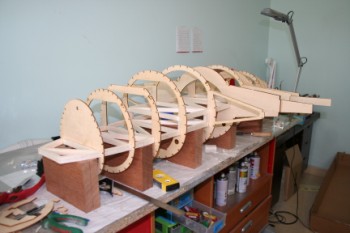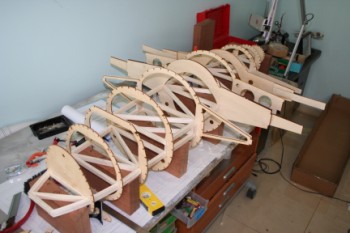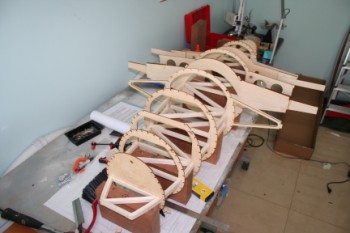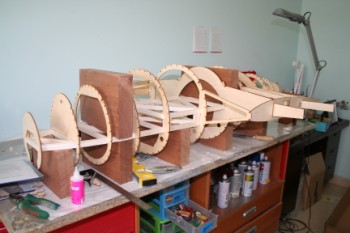 It is during this step that the mainplane incidence is set....
no going back now.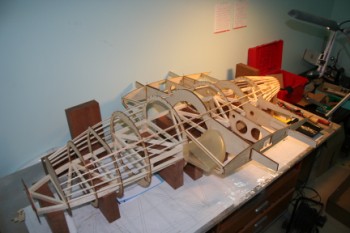 Once the spruce hatch stringers have been laid in, the
remaining stringers are added and then the planking can begin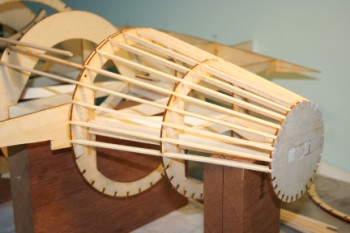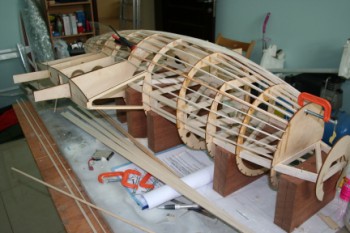 I have decided to do the planking in a herringbone pattern rather
than the more usual longitudinal method. This is to give each strip more
to bond to and it seems to conform to the curves a little better as well.......
I don't think I have enough strip to finish the fus though,
time to get the balsa stripper out.