Rolls Royce Nimbus
Below can bee seen some pictures of a Nimbus turbo shaft converted into a turbo
jet by the separation of the gas generator from the rest of the engine, however
the engine itself looked a little rough. So while it was apart to do a few things
I gave it a once over, an internal clean up and external restoration.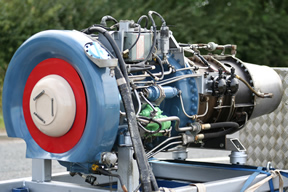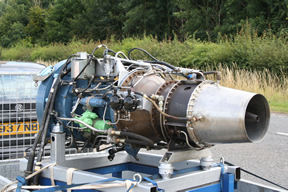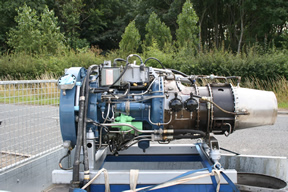 The cell below was built for investigating the suitability of different fuels to
be run in small gas turbines.
The most severe fuel that I succeeded in running was Tallow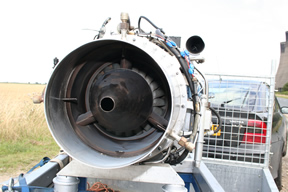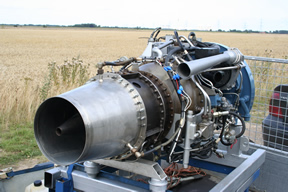 Don't let the covers on the test cell intake and exhaust fool you..
the tops and reducers were only on as weather covers when not running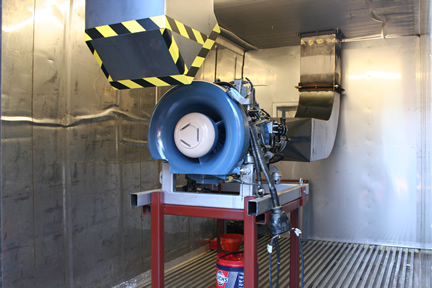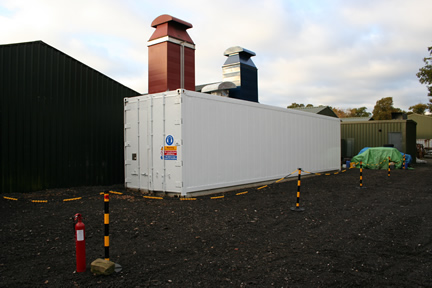 Half way through my build I decided to turn the engine around
and add servo hp cock and throttle controls.