Quarter Scale De Havilland Vampire
Page 1
Next Page (2)

This new page will follow the construction of a one Quarter scale (25% of the full sized aircraft) radio controlled DH Vampire. This model was designed and the plans drawn by Kerry Sterner. To save some time and effort and improve accuracy I have had all of the formers and wing ribs laser cut and supplied by Leon Cole of Belair Digital in the UK. The Scale retracting undercarriage has been supplied by Sierra in the US and has now arrived bar the main wheels. The wood for the Vampire has been graded, selected and supplied mail order by Slec, again in the UK.
Specification
25% Scale
Wingspan 120"
Length 93 1/2"
Dry weight 40-45lbs
Fuel capacity 1 1/4Gallons
Engine power 30-40lbs Static thrust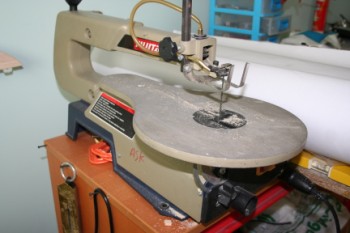 Just to make things a little easier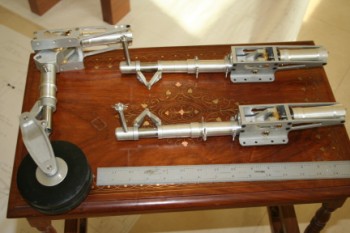 These are rather nice, must remember to tuck
them up out of the waybefore I crash.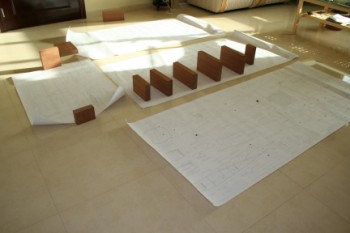 Four of the six plan sheets and the fuselage jig parts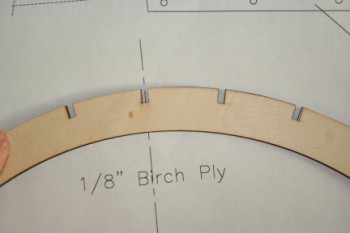 Belair Laser cutting, top quality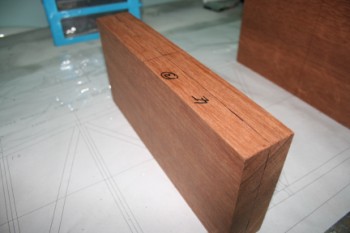 I have cut the fus crutch plan out to make it easier to handle and
have covered it with some nice thick polythene sheet of the type
used for BBQ tables. Next job is to mark the centerline of all
surfaces on the fus jig blocks and check their height variation will
give the correct spacing for the two fus frames.